Newbery Consulting
Newbery Consulting is a small team of highly professional consultants with over 15 years experience in training design and the National Skills Framework. We offer a range of specialised services in traditional learning and development, industry training development and in RTO systems compliance . We believe our success is based on our client's satisfaction and are committed to providing products that are targeted at their needs and which exceed expectations.
Our Clients
Current clients include large government departments, small and medium enterprises and Registered Training Organisations. The majority of new work at Newbery Consulting is generated by referral from existing clients. We believe this is testament to the level of service we provide and the quality of our product. Check out the "Our Clients" page and read some of the great feedback from current clients.
Our Method
At Newbery Consulting we are committed to providing you a product or service that is specifically designed to meet the needs of your business. We do this through:
providing highly specialised services with a focus on individual needs assessment
ensuring an appropriate allocation of resources to the scale of the project
respecting the need for confidentiality
providing close consultation between our consultants and your technical experts
being sensitive to your organisation, culture and commercial imperatives
designing products that provide a return on investment
always acting with the clients interests in mind
providing expert advice on how to reduce costs and add value
being easy to work and communicate with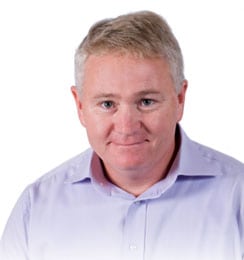 Joe Newbery
Joe Newbery commenced working in the VET sector in 1996 as a recruit instructor in the Australian Army. Joe has delivered trade training, designed and developed small and large scale training programs and has developed numerous units of competence and qualifications within current industry training packages.
With clients that range from Mum & Dad operations to some of Australia's largest corporations, Joe takes a personal and professional approach to tailoring his services to meet client's needs. Newbery Consulting was established in 2005 out of direct requests for consulting services from Joe based on his reputation. It has now grown to be a nationally recognised provider of quality VET compliance products and services. Our range of RTO products are some of the most widely used commercial compliance products in Australia. We take great pride in keeping them current and compliant.
Joe develops great relationships with his clients who depend on Newbery Consulting to provide them the right advice to support the growth and compliance of their business. In addition to private consulting services, Joe is also an external Lead Auditor in training compliance.